FemtoScan SPM was certified by Nanocertifica
December 6, 2011 Yuri Toropov, CEO of Nanocertifica, awarded Certificate of conformity of Nanocertifica, the system of voluntary certification of nanotechnology production, for scanning probe microscope FemtoScan to Olga Sinitsyna, responsible for the certification scientific researcher of Advanced Technologies Center. The certificate confirms that the certification examination of the microscope was successfully passed.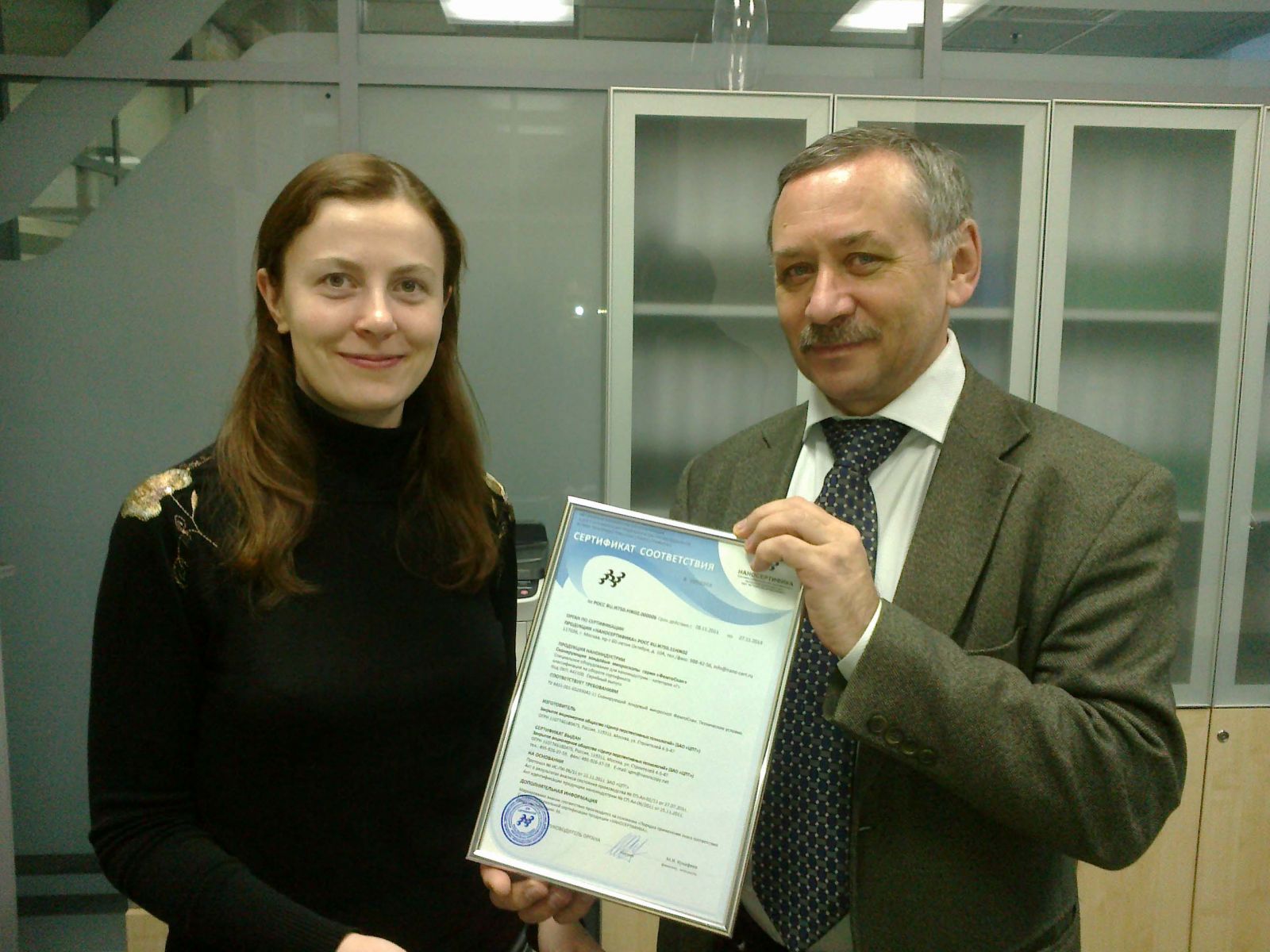 The certification of scanning probe microscope FemtoScan is an important step in ensuring high quality and competitiveness of Advanced Technology Center production.