17th International Biophysics Congress (Beijing, China)
Modern scientific community can not exist without constant exchange of knowledge and ideas. And this time our colleagues went to China to make research reports and to hear the reports of fellow biophysicists from around the world.
We would like to present you our first narrative report on our new website.
Here is Anna Protopopova with her personal view from the The 17th International Biophysics Congress:
"My theme for poster report was – "Structure of adsorbed fibrinogen studied by atomic force microscopy and molecular dynamics simulation"
Also, the report was made by our colleague Evgeniy Dubrovin, also poster, "Linear aggregation sigma subunit of RNA polymerase Escherichia coli redearched by AFM" (atomic force microscope, ed.)
The conference was very ambitious, with about 2,500 participants. International Biophysics Congress is held three times a year and gathers scientists from around the world. This year it was first held in China, and the first time I participated in such a huge and very interesting conference.
Lots of vivid memories – especially a colorful opening of the conference. A solemn music on the stage accompanied the opening of huge doors, and then was the official welcome by the chairman of the Chinese Academy of Sciences, the Chinese Society of biophysicians and other officials. All together everything was in Chinese traditional solemnly, just like the Olympic Games in 2008. Be the way, the conference was held in the Olympic venues.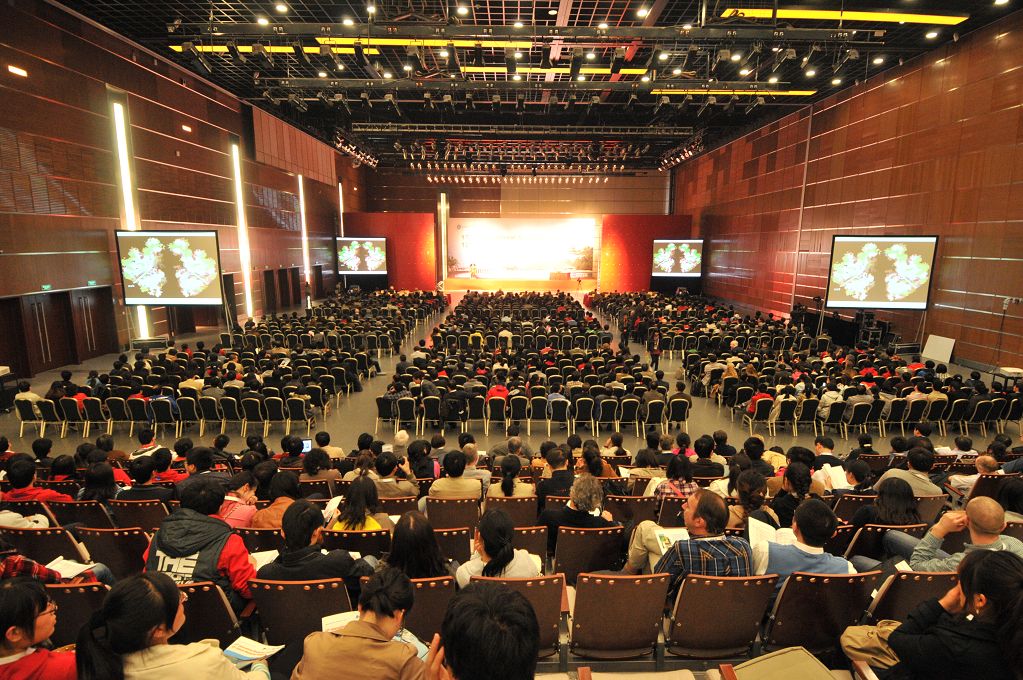 There have been many interesting reports of successful experiments and original ideas. For example, professor Shuming Nie performed his idea of ​​using quantum dots in experimental biology and its various implementations. He presented the latest developments of his group dedicated to the creation of a new generation of quantum dots, which will have a recordingly small mesurements. In his report, Professor Shuming Nie, has told us that his first text on quantum dots of the first generation was quoted more than 3500 times - and it's impressive! (To date - it has 3762 quotations)
Lunches and dinners at the conference - a separate issue – were all Chinese food, not very pleasant for all of us to eat, very unusual. And Beijing smog, of course - just a little local coloring, but the Great Wall of China was very beautiful, I would again like to look at it, but the next IBC is sure to be held in Australia."