Modernized storage of scientific data system. Now in St. Petersburg
Modernized storage of scientific data system. Now in St. Petersburg
January 19, 2012 "Advanced Technologies Center" IT-department presented a new system for storing and processing of scientific data in St. Petersburg State University.
"FemtoScan Laboratory" system will be implemented in the Interdisciplinary Resource Nanocenter of St. Petersburg State University.
Special partner - Carl Zeiss company
Within the framework of presentation ATC's experts described and demonstrated scientific information management system, focused on microscopy.
"FemtoScan Laboratory" is a modified version of the ECM-systems (ECM is Enterprise Content Management), the modification is aimed at using the system in scientific laboratory with specific data and perform laboratory tasks.
Interdisciplinary Laboratory Center of St. Petersburg State University consists of 7 different brands of microscopes Zeiss and complex of sample preparation.
The need for technology "FemtoScan Laboratory"
Modern image processing algorithms, the theory of building databases, management theory are a well-developed areas. On the other hand the methods of data integration areas of expertise to create an effective infrastructure for the park of scientific equipment research group are non-existent. There are different systems of automation of scientific research on the market, but most of them are focused on the huge complex devices such as particle accelerators, telescopes etc. The introduction of such software requires a lot of costs that are justified only in case of application of these systems on a large-scale production. Thus, we can conclude that an integrated solution that enables medium-size research groups is vital.
"FemtoScan laboratory" is the right solution for modern laboratory causes. Setup and installation FClab is easy and fast, it maintains stable and productive performance at work. Thus, the work of the most numerous segment of the research groups - the average will be more productive. This project was developed with funding from the Foundation for Promotion of Small Enterprises in Science and Technology.
Hightech + Internet
The ATC crew created and continues to constantly improve the unique intelligent software for image processing and analysis of optical, electronic and scanning probe microscopy - FemtoScan. Three-dimensional images, support for stereo mode, easy preparation of reports, publications and presentations, the creation of videos - that's only part of a huge range of functions provided to the user.
In addition to the functions for data analysis software provides a wide range of functions for the implementation of remote access:
· Complete control of an arbitrary device via Internet
· Organization of multi-user access
· Communicating in a protected form
· Maintain database of experiments
· Supports video conferencing and instant messaging
· Integration with the Web server
FemtoScan has undergone several modifications over the past few years and now is a one of the most successful programs in the field of microscopy.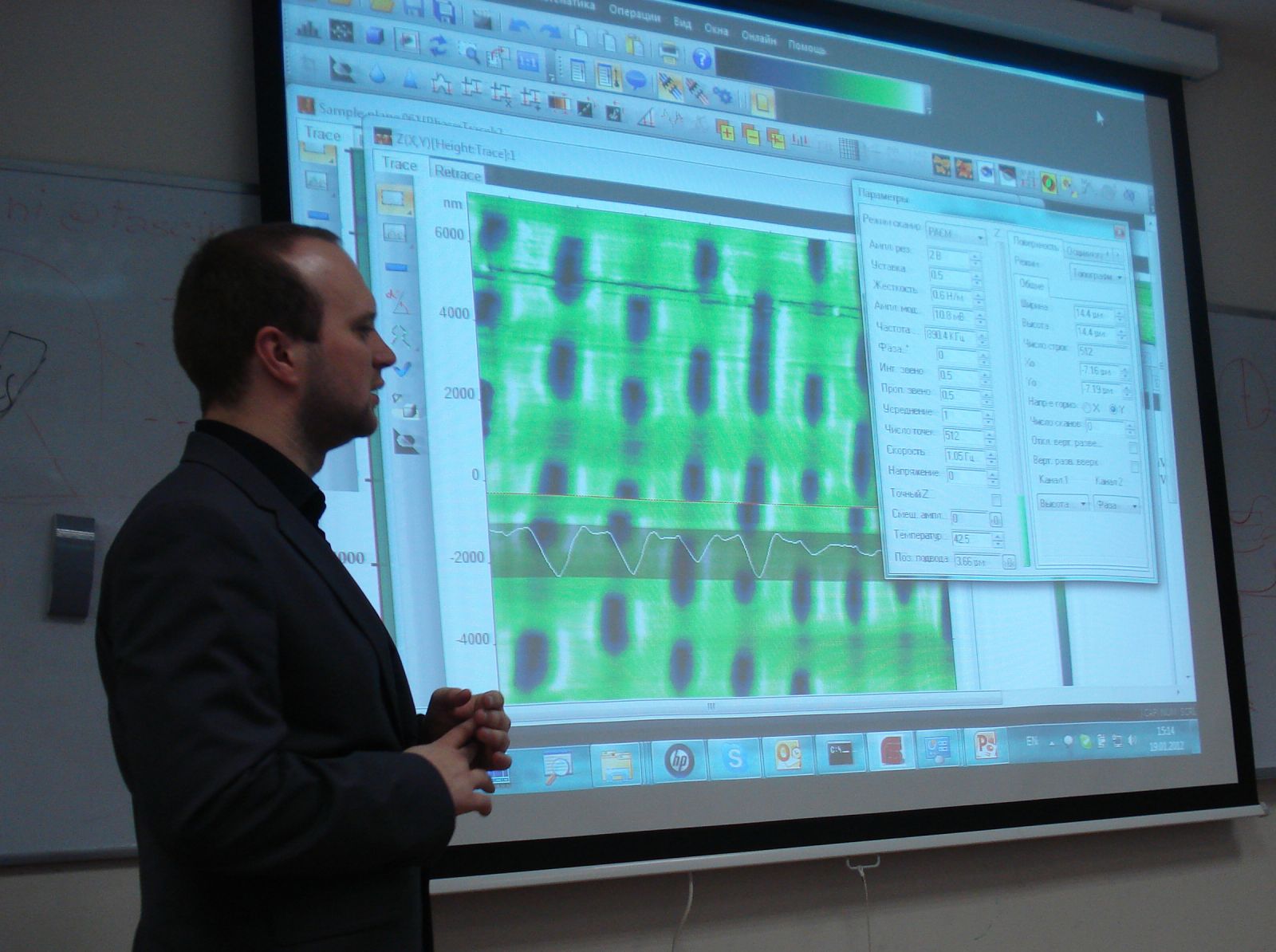 Director of Sales, Dmitry Mukhin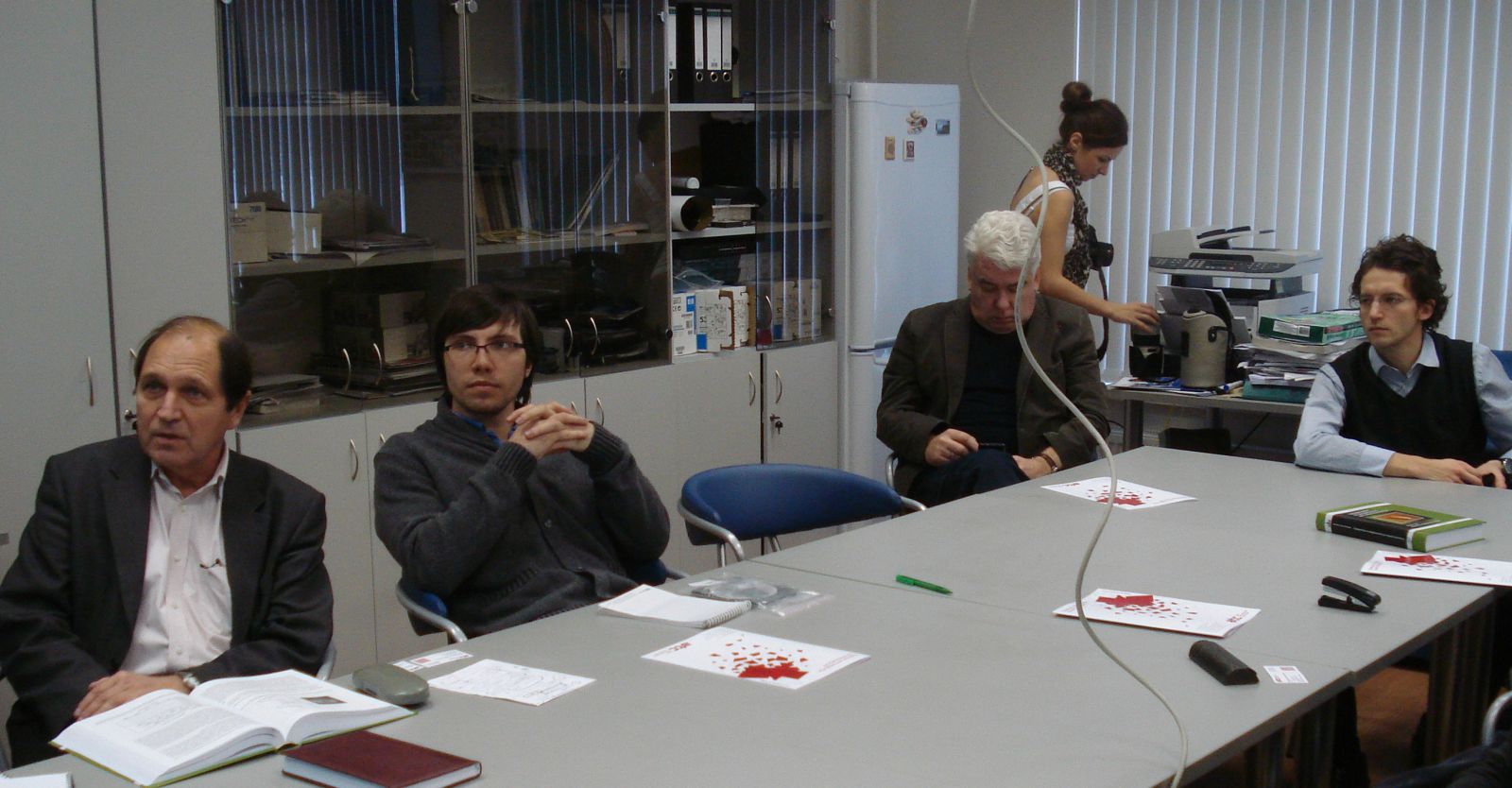 IRC staff, St. Petersburg State University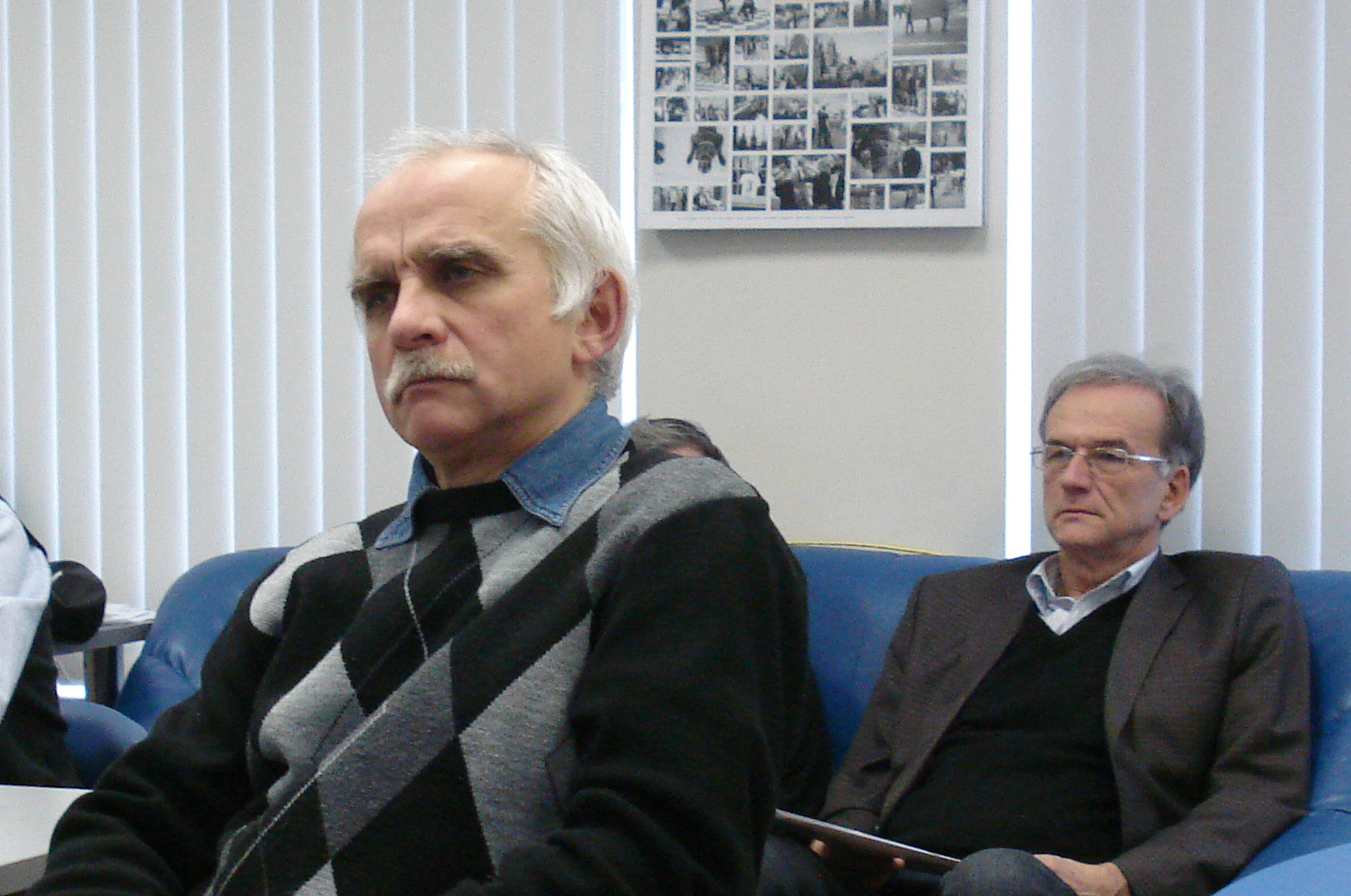 IRC staff, St. Petersburg State University